Digital Archives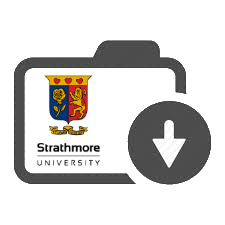 Permanent URI for this community
Browse
Browsing Digital Archives by Author "Adika, Fredrick Odhiambo"
Results Per Page
Sort Options
Research data management literacy amongst lecturers at Strathmore University, Kenya

(

Emerald Publishing Group,

2020-05-05

)

Adika, Fredrick Odhiambo

;

Kwanya, Tom

Purpose – The purpose of this study was to analyse the skills required by lecturers to be able to support research data management effectively; assess the research data management literacy levels amongst lecturers at Strathmore University; and suggest how research data management capacity can be strengthened to mitigate the knowledge gaps identified. Design/methodology/approach – This study was conducted as a mixed methods research. Explanatory sequential mixed methods approach was used to collect, analyse and interpret quantitative and qualitative data from lecturers at Strathmore University in Nairobi, Kenya. Quantitative data was collected using questionnaires while qualitative data was collected through focus group discussions. Quantitative data was analysed using SPSS while qualitative data was analysed thematically. Findings – The findings of this study indicate varied levels of research data management literacy amongst lecturers at Strathmore University. Lecturers understand the need of having literacy skills in managing research data. They also participate in data creation, collection, processing, validation, dissemination, sharing and archiving. This is a clear indication of good research data management. However, the study also revealed gaps in research data management skills amongst the lecturers in areas such as sharing of research data on open access journals, data legislation and securing research data. Research limitations/implications – The study has been conducted in one university in Kenya. However, the findings have been contextualised in the global landscape through suitable references. Practical implications – The findings of this study may be used to attract the attention of lecturers and librarians to research data management. The findings may also be used to develop institutional policies on research data management at Strathmore University and beyond. The suggested ways of research data capacity strengthening can be adopted or adapted by other universities to enhance research data management. Originality/value – This is an original study.