Strathmore University Press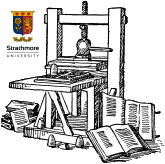 Permanent URI for this community
Browse
Browsing Strathmore University Press by Author "HJ van der Merwe"
Results Per Page
Sort Options
International Criminal Justice in Africa

(

Strathmore University Press,

2016

)

HJ van der Merwe

;

Kemp, Gerhard

;

Asaala, Evelyne Owiye

;

Asin, Jerusha

;

Bakama, Eugène

;

Maunganidze, Ottilia Anna

;

Retief, Jeanne-Mari

;

Siwingwa, Emilia

This book contains a collection of papers by members of the Konrad Adenauer Stiftung's African Group of Experts on International Criminal Justice. The book is the third of its kind1 and follows in the footsteps of its predecessors by drawing together a number of wide-ranging and contemporaneous perspectives relating to the prosecution of international crime on the African continent.2 This year's publication contains seven contributions from new and old members of the group. Collectively, they offer an African perspective regarding the prospects and challenges facing the project of international criminal justice in Africa. The contributions cover situations and cases from across the continent as well as larger debates and contemporary issues affecting and shaping the application of international criminal law in Africa.