Strathmore University Press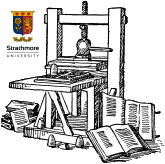 Permanent URI for this community
Browse
Browsing Strathmore University Press by Subject "African Union"
Results Per Page
Sort Options
Implementation remains the achilles heel of the African Union: a study of the African Peer-Review Mechanism (APRM)

(

Strathmore University Press,

2016-01

)

Jaoko, Imani

The potential power of Africa is undisputed. The continent is home to a large, young population and is a potential economic powerhouse in the world. In order to realise its full potential, the African Union (AU) must guide the continent. The AU, has however, repeatedly faltered in this regard. The implementation mechanisms of the AU seem to be its Achilles' heel. The AU suffers no shortage of well-formulated policies; instead it suffers from a chronic inability to follow up on these policies. This paper maps the formation of the AU, the promise it held and the factors that limit the ability of the AU to implement its programs and policies. The paper then briefly examines the African Peer Review Mechanism (APRM) looking at the problems of implementation it has faced and how these may be remedied.